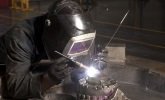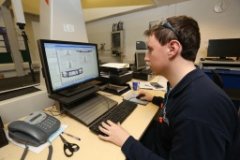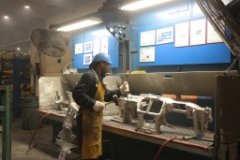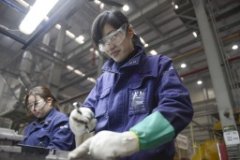 Indirect and Stockroom Purchasing Manager
Location: Strathroy, ON.
Meridian is an automotive company and the world leader in the design, engineering and manufacturing of high-quality magnesium and aluminum die cast components. We are driven to provide lightweight, innovative, and effective solutions for our distinguished automotive clients around the globe.
Purpose
Reporting to the Procurement Director, the incumbent is responsible for North American regional purchasing of Direct Material (Components, MFG Outside Services), Indirect Supplies (MRO items) and Stockroom inventory as well as other key procurement activities to support the current business. This position supports organizational competitiveness. By directing efforts towards the achievement of lowest cost in material supply and purchase. It ensures that procurement of key components and purchase goods/services supports quality, environmental, cost, inventory, and service level standards.
Responsibilities
• Ensure the Meridian facilities adhere to the Meridian Purchasing Policy for all Direct Material, Indirect Supplies and Stockroom purchases.
• Developing sourcing strategy of Direct Materials, Indirect Supplies and Stockroom purchases & co-ordinate with all Meridian facilities.
• Understanding of vendor's capacity, ability to meet quality requirements, specifications, environmental and delivery dates.
• Ensures that the lowest cost of supply is achieved without sacrificing quality and delivery.
• Develop strategy for Meridian stockroom value reduction without effecting manufacturing operations.
• Commonization of stockrooms with regards to part numbering, part descriptions & cross referencing
• Consolidation of stockroom supply base for Meridian facilities.
• Maximizing consignment inventory for components & MRO items.
• Commonization of related procedures, work instructions, forms for all facilities.
• Oversees the initiation of contracts and agreements of procurement to designated key suppliers.
• Maintains awareness of metal trends and pricing used in components and other products purchased.
• Participation in annual budgeting process of Direct Materials, Indirect Supplies and Stockroom values.
• Recommends improvements/and or modifications.
• Performs other related duties as assigned by management.
Skills/Experience/Education
• Purchasing with CPP Purchasing Designation or equivalent with over 10 years of related experience.
• Microsoft Office Professional
• Presentation Skills
• Time/Priority Management
• Problem Solving and Analysis
• Project Management
• Quality
• Health & Safety
• Negotiation & Compromise
• Budgeting
• Leading Teams/Others
• Excellent communication skills both oral and written
• Working in Teams
• Fluency in English
Meridian Lightweight Technologies is committed to providing accessible employment practices that are in compliance with the Accessibility for Ontarians with Disabilities Act ('AODA'). Applicants are asked to make their needs/requirements, for the purpose of accommodation under AODA, known to Human Resources when they are contacted for an interview.
We thank all those interested in the position however only those applicants who have been shortlisted for an interview will be contacted.