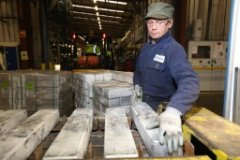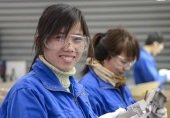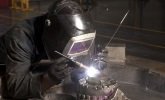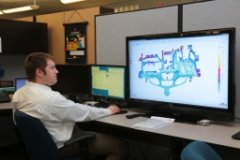 Product Development Engineer – Quoting
Location: Strathroy, ON.
Meridian is an automotive company and the world leader in the design, engineering and manufacturing of high-quality magnesium and aluminum die cast components. We are driven to provide lightweight, innovative and effective solutions for our distinguished automotive clients around the globe.
Purpose
Reporting to the Senior Director Procurement, the incumbent is responsible for preparing product cost recommendations for the use of Meridian management in its marketing activities. Compiling or preparing reports, graphs and charts of data developed. Analyzing trends in manufacturing, sales, finance, general business conditions and other areas. Adapting to the organization's use of new developments in the field of financial planning and control.
Responsibilities
• Prepare, Maintain, and Update costing data base as to status of Business Development, Advanced Engineering and Product Engineering.
• Identify product cast ability and complexity.
• Utilize and maintain the quotation model and ensure cost model reflects current cost information and practice.
• Gather and retain pertinent data on tooling costs, capital costs and component costs.
• Gather and retain pertinent data on existing products (e.g. cycle times, shot/part weight ratios, overhead rates, etc.
• Maintain effective communication with all Meridian die cast facilities.
• Determine the effect of tolerances on the manufacturing process.
• Present and/or prepare material for technical presentations to customers
• Complete cost estimating section of Tooling Manufacturing Order procedure.
• Update the cost models per forward program procedure from initial to run at rate
• Global Consolidation of Plant equipment capacities, including annual budget and monthly tracking and communicating to individual plants
• Performs other related duties as assigned by management
Rights
• Authority to engage outside vendors on obtaining quotes for capital, tooling and component estimates for new products
• Authority to engage any Meridian facility/department necessary for information to complete quotations
Contacts
• Supplier to Business Development Group for timely delivery of quotations
• Customer to Corporate Purchasing for capital, tooling and component quotes
• Customer to Advanced Engineering Group on information related to new products
• Customer to GTC Engineering/Manufacturing Plants on technical specifications related to new products
• Plant Production on Capacity
Skills/Experience
• Bachelor's degree in Business or Engineer or equivalent
• 5-10 years of related experience
• Microsoft Office Professional
• Presentation Skills
• Records/Information Management
• Time/Priority Management
• Problem Solving and Analysis
• Die Casting Concepts
• Quality Secondary manufacturing processes
• Understanding of part prints ("blueprint" reading)
• Geometric tolerancing.
• Financial analysis tools
• Excellent communication skills both oral and written
• Working in Teams
• Working experience with Plex Platform
• Fluency in English
• Ability to work extended hours as required
• Ability to Travel
Meridian Lightweight Technologies is committed to providing accessible employment practices that are in compliance with the Accessibility for Ontarians with Disabilities Act ('AODA'). Applicants are asked to make their needs/requirements, for the purpose of accommodation under AODA, known to Human Resources when they are contacted for an interview.
We thank all those interested in the position however only those applicants who have been shortlisted for an interview will be contacted.