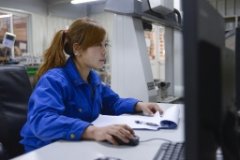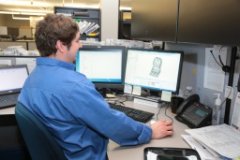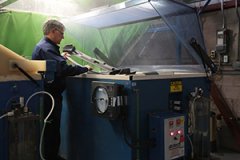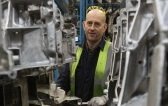 Talent Acquisition Specialist
Purpose
Reporting to the Human Resources Manager, the position holder is responsible for full cycle staff forecasting and recruitment as well as ensuring an available talent pipeline for the organization.
Responsibilities
• Onboarding – Supporting the onboarding program.
• Staffing – Coordinate with hiring managers to identify existing staffing needs, competencies, and qualifications.
• Selection – Determine selection criteria and procedures. Assess candidate information, including resumes and contact details. Design job descriptions and interview questions which reflect each position's requirements.
• Employer Branding – Lead employer branding and marketing initiatives. Organize and attend job fairs and recruitment events. Foster long-term relationships with past applicants and potential candidates.
• Assessment – Assess candidate information, including resumes and contact details.
• Applicant Tracking System – Implement and update the applicant tracking system, reporting out hiring, recruiting and selection metrics on a weekly, monthly, and quarterly and annual basis.
• Sourcing – Utilize online job boards, professional networks, social media platforms, etc. to source potential candidates through online and other channels and mediums.
• Succession and Replacement Planning – Forecast quarterly and annual hiring needs by department.
• Advertising and 3rd Party Recruitment – Identify most efficient and cost-effective employment related advertising sources and external recruiting services for added value to the recruitment process, ensuring proper return on investment.
• Community Involvement – Coordinate community involvement activities, develop ongoing relationships.
• Diversity, Equity and Inclusion – Develop and administer programs and strategies which promote employee equity and diversity. Ensure strategies are employed to attract, develop and retain members of underrepresented groups. Compile statistics, metrics and reports to assess the progress and effectiveness of diversity initiatives.
• Other duties as required, including special projects as they arise.
Skills/Experience
• Minimum of 3 years' experience in a Talent Acquisition role dealing with sourcing, high volume recruiting, employer branding and other key talent acquisition related activities.
• Minimum of Human Resources Diploma, or Bachelors' Degree in a related discipline.
• Minimum of 3 years of experience recruiting for an automotive manufacturer.
• Experience with HRIS and ATS system
• Familiarity with social media, job boards, resume databases and professional networks.
• Hands-on experience with full-cycle recruiting using various interview techniques and evaluation methods.
• Excellent verbal and written communication skills.
• A keen understanding of the differences between various roles within the manufacturing environment.
• Microsoft Office Professional with advanced Excel skills
• Fluency in English
Meridian Lightweight Technologies is committed to providing accessible employment practices that are in compliance with the Accessibility for Ontarians with Disabilities Act ('AODA'). Applicants are asked to make their needs/requirements, for the purpose of accommodation under AODA, known to Human Resources when they are contacted for an interview.
We thank all those interested in the position however only those applicants who have been shortlisted for an interview will be contacted.