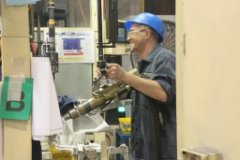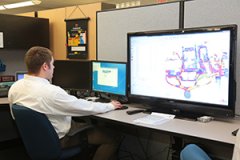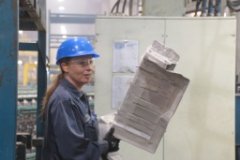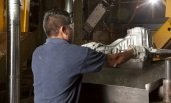 Die Cast Step Up Operator
Position Title: Die Cast Step-Up
Location: Eaton Rapids
Position Type: Hourly
Level: Progression
Revision Date: March 2021
MPA Vision
To be the world's leading supplier for innovative lightweight cast metal solutions for the transportation industry.
WE OFFER A GENEROUS SUITE OF BENEFITS WHICH INCLUDE:
• Medical
• Dental
• Vision
• $150 Vision Reimbursement per year
• $150 Boot Reimbursement per year
• Flexible Spending Account or Health Savings Account
• Life Insurance and Accidental Death and Dismemberment
• Short Term Disability
• Long Term Disability
• 401(k)
• Tuition Reimbursement
• Quarterly Bonus
• 104 Hours Holiday Pay
• 80 Hour Vacation Pay
• 40 Hour Paid Personal Time
• Employee Assistance Program
Primary Purpose of Position
To develop employees to perform in the role of Die Cast Operator.
Major Responsibilities of Position
•Every employee has the responsibility to learn and comply with all safety rules, quality procedures and processes established by MPA
•Work with Die Cast Operators to develop the skills to safely and efficiently set up, run, and maintain a die cast cell to achieve production targets and maintain quality standards.
•Complete required operator training. (operator 101, siphon tube training, etc.)
•Expand Die Cast skill to include multiple machines
•Backfill Die Cast Operator positions as available
•Perform other tasks and duties as assigned
Rights
•Stop working on any equipment or process that you are concerned is unsafe or is compromising the quality of our product and report the concern immediately to a Supervisor
Contacts
•General Duty
•Material Handlers
•Quality Technician
•Production Team Leaders, Supervisors
Personal Competencies (Knowledge, Skills, Abilities, and Other Attributes)
•Must have good attendance with the understanding that overtime is required.
•Must work and communicate well with others and be able to follow directions.
•Need to be mechanically capable and have a working knowledge of hand tools.
•Ability to communicate in English both orally and in writing, effectively.
•Ability to work independently or in a team environment.
Physical demands:
•Ability to stand, walk, climb, twist, bend, grasp and lift – occasionally lifting up to 75 pounds
•Visual requirements include ability to visually inspect work performed
•Talk and hear
•Must have the ability to tolerate the above requirements for a minimum of 8 hours daily
Work Environment
•Automotive manufacturing environment: shift work, i.e., 8 to 12 hours during the week with 8 hours shifts required on the weekends.
•Production Environment: Includes exposure to industrial safety hazards, loud and sudden noises, hot/humid conditions; standard tools available; extreme temperatures during the summer and winter months can be expected
Educational and Certification Background
1. High school diploma or equivalent - Essential
2. Minimum of six months' experience operating equipment; 1 year preferred. Experience with molten metal a plus - Essential
3. Possess mechanical ability and be knowledgeable in the use of hand tools. - Essential
All positions at Meridian support the safe production of quality magnesium and aluminum castings.
THE ABOVE STATEMENTS ARE INTENDED TO DESCRIBE THE GENERAL NATURE AND LEVEL OF WORK PERFORMED BY INDIVIDUALS ASSIGNED TO THIS POSITION. THEY ARE NOT INTENDED TO BE AN EXHAUSTIVE LIST OF ALL RESPONSIBILITIES, DUTIES AND REQUIREMENTS.
TO APPLY - SEND RESUME, AND ATTATCH APPLICATION AND BACKGROUND CHECK CONSENT TO EMAIL