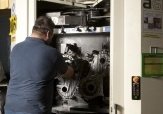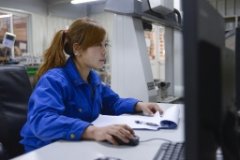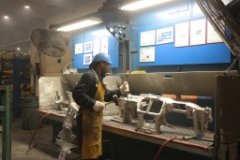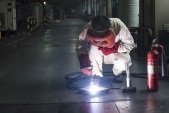 Tooling Technician
PURPOSE OF THIS POSITION:
To build and repair die cast and trim tooling, jigs, fixtures, components, tools, and machinery as found in the Eaton Rapids facility. Assemble and try out complex tools and dies on manufacturing equipment.
KEY RESULT AREAS OF THIS POSITION:
1. Safe working environment achieved and maintained.
2. Communicated with peers, function leader, managers, etc. in an efficient and courteous manner.
3. Perform tool building and repair that consistently satisfy or exceed requirements.
4. Continue to upgrade personal skill
5. Participate in decisions, programs and training to provide continued improvement in the tooling department and in our products at Magnesium Products of America Inc.
TASKS AND ACTIVITIES
1. Read and interpret blueprints or works from verbal or written instructions or from the part to be copied or fitted.
2. Plan the setup and operation of all types of machine shop tools, considering types of material, tolerances, types of cutting tools, coolants, lubricants, and machine tool feeds and speeds.
3. Heat treat and weld parts as required.
4. Determine specifications for inspection of work, using precision measuring and gauging tool, performing required inspection before, during and after machining/repair
5. Perform hand operations involved in producing fixtures, tools, jogs, and dies. Use hand tools of the trade.
6. Fit and assemble fixtures, tools and dies. Set up, run off, and test dies to produce a product to specifications, tracing die difficulties to their source and correcting same.
7. Repair tooling as required while setup in the production equipment.
ADDITIONAL RESPONSIBILITIES:
1. Will work collectively with any other department in the plant on the build or repair of any machinery.
2. Will work with product designers providing input to manufacturing capability on newly formed products.
3. Will provide own tools
4. Will be working on a shift rotation system.
QUALIFICATIONS:
1. Must have at least 5 years experience in high pressure cast die build and
repair.
2. Must have experience with trim tool build and repair
3. Must be a journey level tool and die maker or must be at minimum in the
third year of an apprenticeship program for tool and die
4. Must know how to skillfully operate a lathe, surface grinder, id/od grinder,
mill, spotting press, radial arm drills and any other related tool room equipment.